Hi-Line offers total merchandising solutions and product development, from single items to full merchandise lines. We specialize in branded apparel, limited edition/screen printed posters, embroidery, customized accessories, and tie-dye wearables; all produced in-house within our Pennsylvania facility. Together, our skilled design services combined with our virtually limitless product offerings, provide each client with an exclusive and fully customizable merchandise line.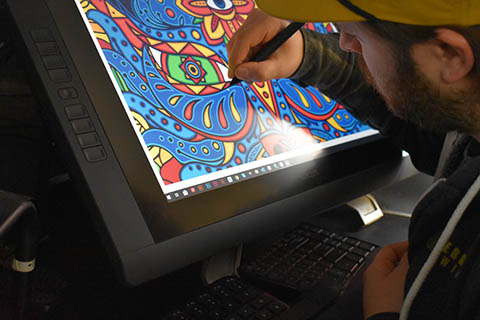 Design
Harness The Power Of Your Brand
Our In-House Art & Account Management Team will guide you through the creative process from concept to creation of your brand and products. We work closely with a large team of artists to find the right style to bring your visions to life. Our in-house team identifies new trends in design and entertainment, to make sure your brand speaks to the world around it.
Logo Creation
Product Lines
Poster Design & In-house Printing
Tour & Dedicated Event Merchandise
Advertising & Promotional Design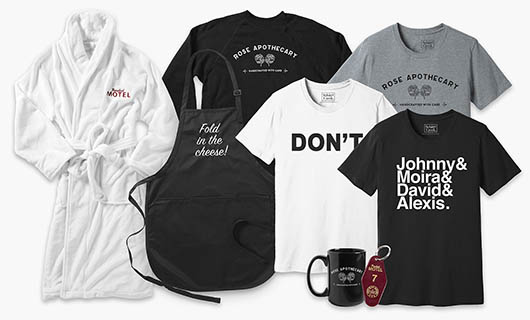 Production
There's No Limit To Your Dream
Hi-Line can produce just about anything you can think of. If we don't produce it in-house, we've got a guy for it! From Screen Printed clothing & Embroidered Accessories, to Digitally printed promotional products, Handmade Tie Dyes, & top of the line Silk Screened Posters, we've got you covered. Take advantage of our Dye Sublimation and Direct To Garment capabilities!
Posters
Lighters
Hats
Face Masks
Enamel Pins
Bags
Robes
Towels
Knitwear
Belt Buckles
Keychains
Lanyards
Stickers
Glassware
Metal Cups
Mugs
Can Koozies
Woven Throw Blankets
Frisbees/Discs
Collectible Coins
Embroidered Patches
Reusable Water Bottles
Cut & Sewn Garments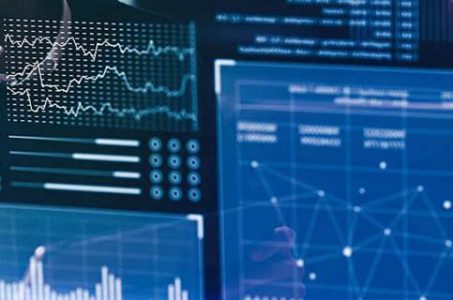 Marketing
AdMat Design / Product Sales
eCommerce / Ad Delivery
Our marketing specialists set up ad campaigns with custom audiences and conversions to properly analyze and optimize product sales through social media, google, and audience networks. Take your sales to the next level with our tiered subscription model that works for businesses of all sizes!
AdMat Design
Social Product Ads
Custom Audience Creation
Facebook Product Catalog
Retargeting Campaigns
Bulk eMail Distribution
New Product eMails
WishList & Waiting List Emails
Abandoned Cart Follow Up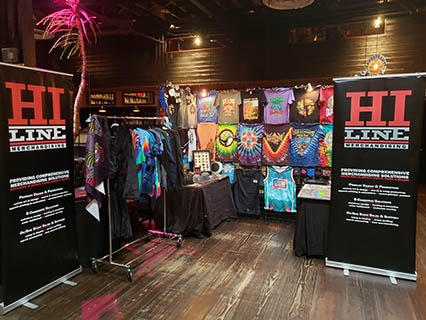 Licensing
Brand Management & Licensing Partnerships
Hi-Line works with Internationally recognized brands to further develop their merchandising needs, while developing style guides and artwork in collaboration with the best of the best designers and illustrators around the globe. Establish success through boutique outfitters and big box retailers, while sitting back and letting the professionals digitally archive for you. Market segments include film, television, radio, podcasting, comic books, etc.
Retail Placement
Trade Shows
Product Partnerships
Digital Assets Archive
Style Guide Collection
Trademark & Copyright Protection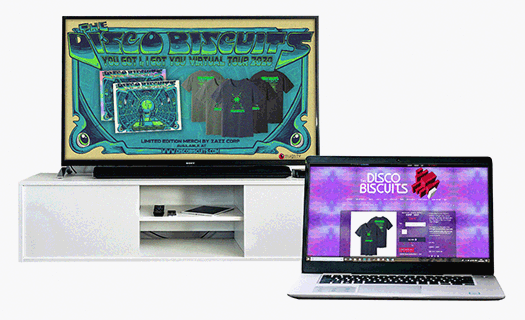 Live Streaming
Turn your Live Stream into revenue stream
Hi-Line has partnered with leading Live Streaming companies to provide all eCommerce & Merchandising.